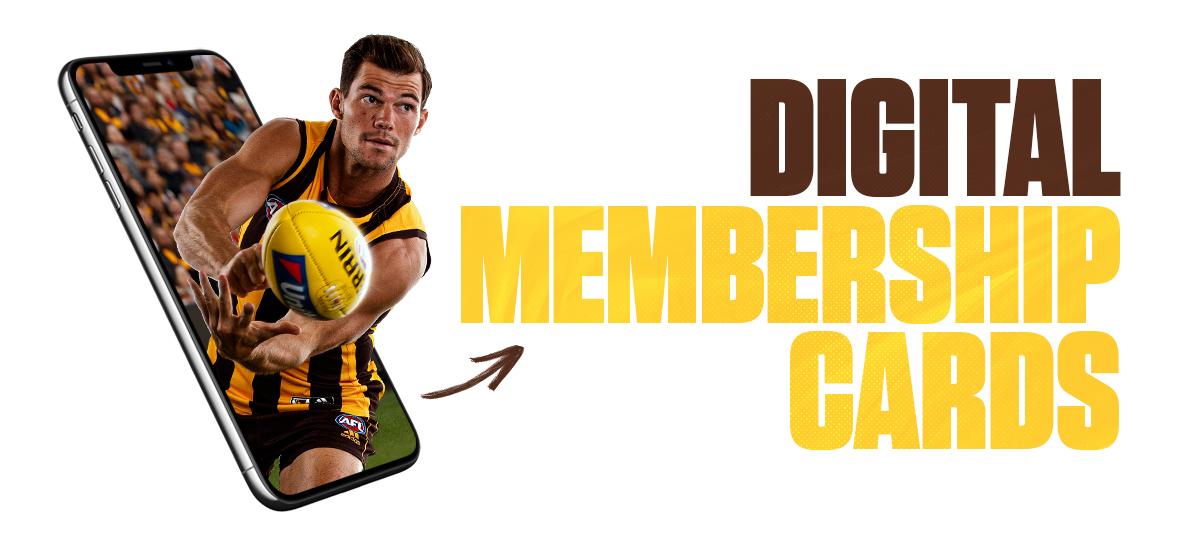 Mobile or digital ticketing at AFL games has been encouraged in venues over 2020 and 2021 due to COVID-19 related health requirements.
As a result, some changes have been made to Hawthorn Football Club membership cards for 2022.
Reserved Seat Holders will receive a barcoded card that can be used to scan in at home games. However, General Admission members will only receive a souvenir card and are encouraged to use their digital membership card. If you would like to opt out from receiving a membership card click here and complete the questions linked to your invoice.